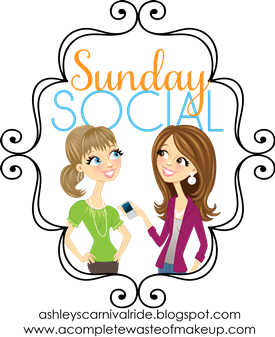 1. What is your favorite Fall activity?
Helping the little ones in my family get ready for Halloween, the actual day of trick-or-treating, shopping for fall clothes (I consider that an activity haha), making/eating food for the cooler months!
2. Do you follow a football team? if so which one and why?
Not a super follower, but I do keep up with Ohio State (because it is my state and I have grown up watching them) and Cincinnati Bearcats-my university.
3. What is something fun about Fall in your area?
Besides the regular trick-or-treating for Halloween, we also have a couple different "scary" things you can do, like go to a haunted cornfield (where they chase you with a real chainsaw-without the chain on it of course- or you can go through pitch black building with occasional strobe lights, metal music and constant scaring from people jumping out at you!), go to a haunted maze, or on the totally not scary side, go to the maple syrup festival and get fresh syrup!
4. Fav Fall outfit staples?
Things with color schemes like : cream colors with browns and neutrals, and burgundy or cranberry. I also like navy a lot in the fall!
A good pair of boots are nice:
Peacoats also are one of my favorite staples!
5. Thing you are looking forward to most about this coming Fall season?
Drinking warm apple cider...cute fall clothes, and thanksgiving!
6. Favorite Fall holiday? Traditions?
Thanksgiving & the food, traditions-I don't think we really have any... besides drinking apple cider, the little kids going trick-or-treating. I am boring! : )

Go link up if you haven't, I really enjoy doing these!

xo, Kels